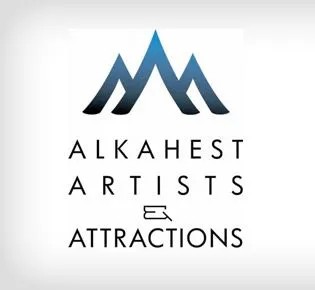 Alkahest Artists & Attractions presents a roster to the performing arts community on a national level. Alkahest also works in a lesser capacity in the fair, festival, and corporate markets.
The agency formulates and reviews its roster throughout the year; artists' submissions are welcomed at any time. However, the booking season officially begins in September of each year, and the official roster is distributed at that time. The majority of Alkahest's bookings are confirmed between twelve and eighteen months in advance of performance dates.
While attending a live performance is preferable, materials may be submitted electronically or by mail for consideration. Applicants should include a professional DVD, high-resolution images, biography, reviews, technical requirements, program copy and/or program notes.
We look forward to hearing from you and thank you for your interest in Alkahest Artists & Attractions!
Please do NOT contact Alkahest by telephone until all materials have been submitted for initial review. WE will be in touch with you should you be a good match for our roster.
Press kits may be mailed to :
ALKAHEST ARTISTS & ATTRACTIONS
P.O. Box 91236
Chattanooga, TN 37412
[email protected]
Please keep us informed of any performances in the Atlanta, or Chattanooga areas so that we might have the opportunity of meeting and to seeing your work live.