Nobody does Christmas like Neil Diamond! And nobody does Neil Diamond like Jack Wright!
This special Christmas music-and-media event brings together some of the best selections from Neil's many best-selling Christmas albums and his fan-favorite Top 40 hits!
Jack's Neil Diamond Show comments "An exceptional music & media concert experience!"
"this is as close as it gets" ~ Reese Theater
"Absolutely awesome! Pure joy!" ~ Theater Artists Stage
"An amazing experience!" ~ Arkansas State
Videos
---
Photos
---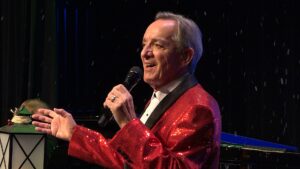 Downloads
---
General
Biography
Technical
Program
Electronic Press Kit
JWCCC-EPK
Due to EPK file sizes, these can sometimes trigger anti-virus software flagging them as potential threats. If you receive an anti-virus warning when downloading, please disregard as all of our files are safe for download. Feel free to contact us with any questions or concerns.
Review