Jack Wright's Tribute to Neil Diamond, "Superstar," is a sophisticated, respectful, contemporary presentation of the hit songs that have kept Neil's music in the hearts of his fans for decades. High-energy rock 'n roll meets passionate ballads and soaring anthems in a powerful music-and-media presentation. Fascinating stories and song explanations are seamlessly woven through the show, redefining the Neil Diamond tribute experience.
Entertaining. Engaging. Memorable. Your audiences will know the difference!
"I cannot remember when I have enjoyed a concert more than I did last night The songs brought so many memories back, but Jack is quite a showman and can not only do an amazing tribute to Neil and pull it off, but also add his own style and interpretation to it." ~ Sherri Steffy Phoenix, AZ
"The music was beautiful! I can't even begin to say how many compliments I heard about Jack's show. We had many requests to bring them back soon." ~ Laura Ridl, Director of Programs and Operations, Kenley Amphitheater
"A Pops programmer's dream!" ~ Jeffrey Reed, Orchestra Kentucky
Videos
---
Photos
---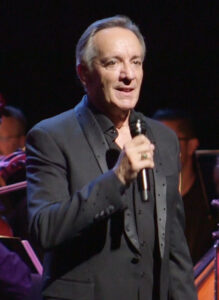 Downloads
---
Program
Technical
Review
Electronic Press Kit
Due to EPK file sizes, these can sometimes trigger anti-virus software flagging them as potential threats. If you receive an anti-virus warning when downloading, please disregard as all of our files are safe for download. Feel free to contact us with any questions or concerns.