Pianist Jason 'Floyd' Coleman brings new life to the music made famous by his grandfather, Floyd Cramer, in a piano concert of country and pop classics. From humble beginnings on the Louisiana Hayride, to a Hall of Fame recording career in Nashville, to the iconic "Last Date" and signature 'slip-note' piano style, Jason plays his way through the musical history of his grandfather to tell the Floyd Cramer story in a way no one else can.
Plus, the concert is much more than just music . . . Jason incorporates multimedia to share his own personal stories, photos, and films of growing up with his "Grandad," culminating in a series of video duets between Jason and Floyd that bridge the generations and will take your breath away!
Song Selections Include:
Last Date · On The Rebound · San Antonio Rose · Please Help Me, I'm Falling · I Can't Stop Loving You · Tennessee Waltz · All I Have To Do Is Dream · Georgia On My Mind · Chattanooga Choo Choo · Crazy · Flip, Flop And Bop · and many more!
Three Configurations Available:
– Solo Piano
– Piano with String Ensemble
– Piano with Symphony Orchestra
"The response was tremendous! . . . He had a great rapport with the audience, and his multimedia approach resulted in one of the most professional and entertaining shows we've had." ~ Crockett Theatre, Lawrenceburg, TN
"From the opening note to the multiple standing ovations, Jason performed flawlessly as his program moved through the many selections he played which made his Grandad, Floyd Cramer, to be considered one of the best ever. Jason is clearly one of the best 'today.'" ~ Arts Council of Mississippi County, Blytheville, AR
"Attendance exceeded my expectations and the audience loved the show. No doubt I will demand a return engagement in the future." ~ Higley Center for the Performing Arts, Gilbert, AZ (…and they did invite Jason back for an encore performance!)
Videos
---
Photos
---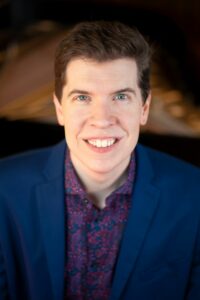 Downloads
---
General
Symphony News and Notes
Review
Concert Reviews
Recent Tour History & Quotes
Electronic Press Kit
Due to EPK file sizes, these can sometimes trigger anti-virus software flagging them as potential threats. If you receive an anti-virus warning when downloading, please disregard as all of our files are safe for download. Feel free to contact us with any questions or concerns.