Soul of America pays tribute to the Legendary Ladies of Soul, featuring music of Aretha Franklin, Gladys Knight and Etta James. This star studded ensemble has performed and recorded with such greats as Ray Charles, James Brown, Aretha Franklin and over 40 other Hall of Fame Legends. Join Soul of America and
sing along to your favorite hits by these Legendary Ladies of Soul!
Soul of America delivers a power punch packed performance of the greatest soul hits ever written in America and played by the people who helped make them famous and unforgettable to this day. Close your eyes and feel the heat from this electrifying ensemble, open them and be transported back to a time when the music Made In The USA ruled the airwaves and dance floors worldwide. Warning! Uncontrollable dancing in the aisles may occur.
"A wonderful evening of rollicking hits and softer ballads, the appreciative and engaged audience were clapping and dancing throughout the evening. What a great night at The Argyle Theatre. We can't wait to have them back!" ~ Mark Perlman, Argyle Theatre, Babylon, NY
"This was the first time that we have literally had the entire audience dancing in the aisles. She even got the audience doing a train inside the theatre." ~ Todd Cleveland, Director at Buford Community Center, Buford, GA.New Paragraph
Videos
---
Photos
---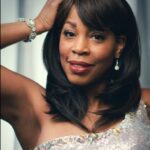 Downloads
---
General
Biography
Technical
Program
Electronic Press Kit
LLOS-EPK
Due to EPK file sizes, these can sometimes trigger anti-virus software flagging them as potential threats. If you receive an anti-virus warning when downloading, please disregard as all of our files are safe for download. Feel free to contact us with any questions or concerns.
Review