Featuring Jason Coleman, Grandson of Floyd Cramer, and Meagan Taylor, Great-Niece of Chet Atkins
Pianist Jason Coleman and guitarist Meagan Taylor take audiences on a journey back in time to Nashville's "golden era," sharing the music made famous by Jason's grandfather, piano legend Floyd Cramer, and Meagan's uncle, guitar virtuoso Chet Atkins, as well as by the countless country, pop, and rock artists whose careers they impacted.
Plus, the concert is much more than just music . . . Jason and Meagan share their own personal stories, photos, and films of growing up with their "Grandad" and "Uncle Chester," and audiences will enjoy hearing tales of Nashville's early recording days as told straight from the source. It's all topped off by a series of video duets with Jason, Meagan, and their legendary predecessors that you'll have to see to believe.
Song Selections Include Iconic Hits by Country Legends:
Floyd Cramer · Chet Atkins · Don Gibson · Eddy Arnold · The Browns · The Everly Brothers · Patsy Cline · Jim Reeves · Willie Nelson · George Jones · Dolly Parton · and many more!
Three Configurations Available:
Jason & Meagan Duo
4-Piece Band
Symphony Orchestra
"Jason and Meagan came as performers and left as friends. Our audience comments were as resounding as their applause, including, 'Have them back soon… like, next week!" ~ Entertainment Series of Irving, TX
"It was like listening to Cramer and Atkins, with a facelift of today's generation!" ~ Suffolk Center, Suffolk, VA
"Jason and Meagan were masterful at interpreting, explaining and performing the wonderful music of Floyd Cramer and Chet Atkins. With no reservations, we positively recommend the Nashville Legacy show." ~ Wabash Valley Arts Council, Mt Carmel, IL
Videos
---
Photos
---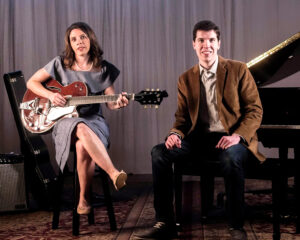 Downloads
---
General
Symphony News and Notes
Review
Concert Reviews
Recent Tour History & Quotes


Electronic Press Kit
Due to EPK file sizes, these can sometimes trigger anti-virus software flagging them as potential threats. If you receive an anti-virus warning when downloading, please disregard as all of our files are safe for download. Feel free to contact us with any questions or concerns.