Private Eyes, a Tribute to Daryl Hall & John Oates, was formed in 2018. Their mission was clear and precise: to deliver the timeless music from the best-selling duo of all time. This Los Angeles-based band is the only Hall & Oates tribute to feature note for note renditions of all the greatest hits as well as some choice fan favorites.
Founder, Music Director, and Bassist Chris Willshire undertook a nationwide search for the right vocalist who could replicate the blue-eyed soul of Daryl Hall, only to find front man Mark Wilson in his own San Fernando Valley backyard. Mark's diverse background includes having toured with Frankie Valli as one of the Four Seasons, serving as an opening act for Tina Turner, as well as contributing background vocals for John Denver & Garth Brooks and as a member of the Grammy-nominated Los Angeles Jazz Choir.
Private Eyes, a Tribute to Daryl Hall & John Oates is ready to deliver an evening of groovy rock and soul in your city. Now who can't go for that?
"A REAL Hall & Oats tribute! Awesomeness and we stayed the whole show! They played all the great hits and more! I liked the extra solos and spins to some songs. Each member of the band are pure professionals and sound amazing! We can't wait to check them out again soon! They are soo cool they stayed a lil after the show to greet and take pics with the fans! That puts a smile on our faces! BRAVO!" ~ K.C.
"Energetic full band vibe! The lead vocalist is spot on with Daryl Hall and the backing vocals from other band members added outstanding vocal dimension! During several of the tunes they also had dueling saxophones! The audience were on their feet dancing in the isles and enjoying the live concert experience!" ~ Dancinguitar ~ Green Valley Ranch Grand Events Center – Henderson
Videos
---
Photos
---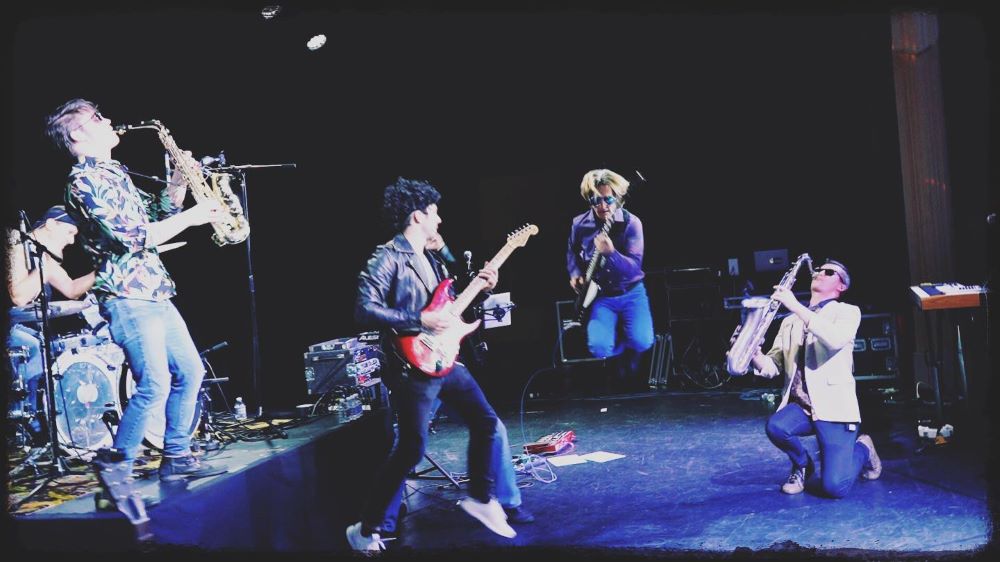 Downloads
---
General
Electronic Press Kit
Due to EPK file sizes, these can sometimes trigger anti-virus software flagging them as potential threats. If you receive an anti-virus warning when downloading, please disregard as all of our files are safe for download. Feel free to contact us with any questions or concerns.
Press Release
Technical