From the moment Grammy-nominated singer Steve Lippia takes the stage and sings the first note, audiences are captivated by his soaring vocals that drive the signature musical arrangements played by his hot, swing band. This world-class entertainer is one of North America's premier interpreters of The Great American Songbook and is known for his own, authentic interpretation of some of the most popular hits made famous by Tony Bennett, Frank Sinatra, Bobby Darin, Nat King Cole, Sammy Davis, Jr., Vic Damone, Billy Joel and others.
During his nearly 2-hour show, audiences are treated to a powerful, exciting, and moving musical journey. Steve's warmth and on-stage charisma – revealed through his conversational storytelling, witticisms, and anecdotes – turn ticket-buyers into lifetime fans. In an industry where hyperbole is the norm, Lippia actually brings the goods. He is a genuine star.
(3 shows offered: Simply Sinatra, Simply Swingin, Great American Crooners, & A Swingin' Holiday Affair!)
"It's an exhilarating night of music and lyrics that will never die, just like Sinatra will never die, for his fans, as long as Steve Lippia is there to bring him back to life." ~ New York Daily News
"Once again, Steve Lippia and his band brought down the house with a toe-tapping, finger-snapping performance of Simply Sinatra." ~ State Theatre / Easton, PA
"Musically the guy's a heavyweight." ~ Staten Island Advance
Videos
---
Photos
---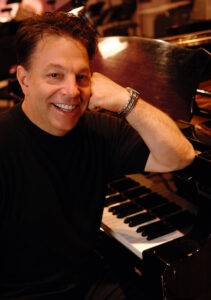 Downloads
---
General
Simply Sinatra
Simply Swingin, Great American Crooners
One Sheet
Electronic Press Kit
Due to EPK file sizes, these can sometimes trigger anti-virus software flagging them as potential threats. If you receive an anti-virus warning when downloading, please disregard as all of our files are safe for download. Feel free to contact us with any questions or concerns.
Review
Technical