AJ Swearingen and Jayne Kelli have also been performing and writing music together since 2010, debuting their first self-titled album in 2013. Folk icon Tom Rush recorded and released their song, "You're Not Here With Me" on his last studio release. Their sophomore album, The Marrying Kind released July, 2017, has been featured on Gretsch Guitar and The Daily Country.
This Nashville based duo is on a mission to share iconic and self-penned music to new audiences around the country. Both artists were inspired by the great singer-songwriters of the past like Paul Simon, James Taylor, Carole King, Jim Croce and The Eagles among others.
Cold-Hearted Truth, their third album, bridges the gap between modern-day Americana and the classic sounds of 1970s singer/songwriters. It's the pair's most collaborative album to date, merging the talents of two artists— both of whom enjoyed acclaimed solo careers before partnering up for Swearingen & Kelli's 2013 debut — into a singular sound filled with close harmonies, swooning pedal steel, gospel piano, analog production, and storytelling both autobiographical and character-driven.
With influences from classic folk and country and 70's pop icons, SWEARINGEN & KELLI have produced three different concert options for their fans and followers.
(please click below on pic & titles for show page links)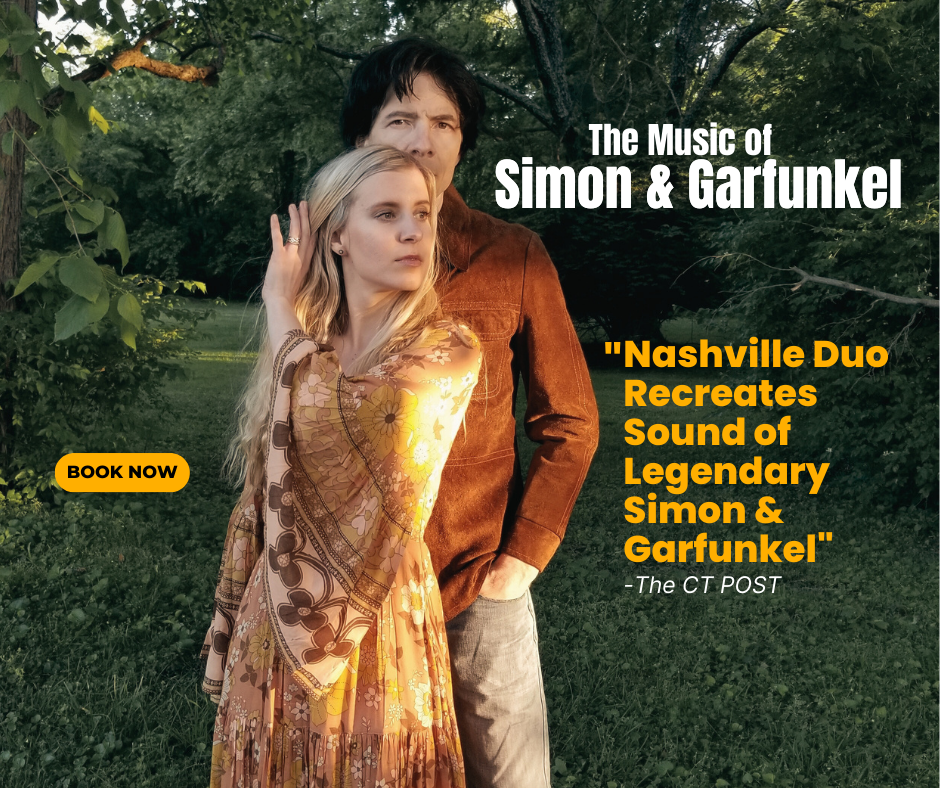 AJ Swearingen & Jayne Kelli recreate the music, memories and magic of the most famous folk-rock duo of our time, Simon and Garfunkel. AJ has been performing this music for twenty years with mastery of Paul Simon's intricate guitar playing. His deep baritone blends perfectly with Kelli's angelic vocals delivering a true tribute to the sound of the 1960's Greenwich Village, NY coffeehouse performances.
This show features the authentic and powerful vocals of Swearingen and Kelli and a beautifully orchestrated collection of classics by James Taylor, Gordon Lightfoot, Joni Mitchell, Cat Stevens, America, Jim Croce, Carole King, Fleetwood Mac, and Neil Young. They have shared the stage with The Cleveland Orchestra,The Edmonton Symphony, The Dayton Philharmonic and many more with this nostalgic show. * Offered as a duo or full band.*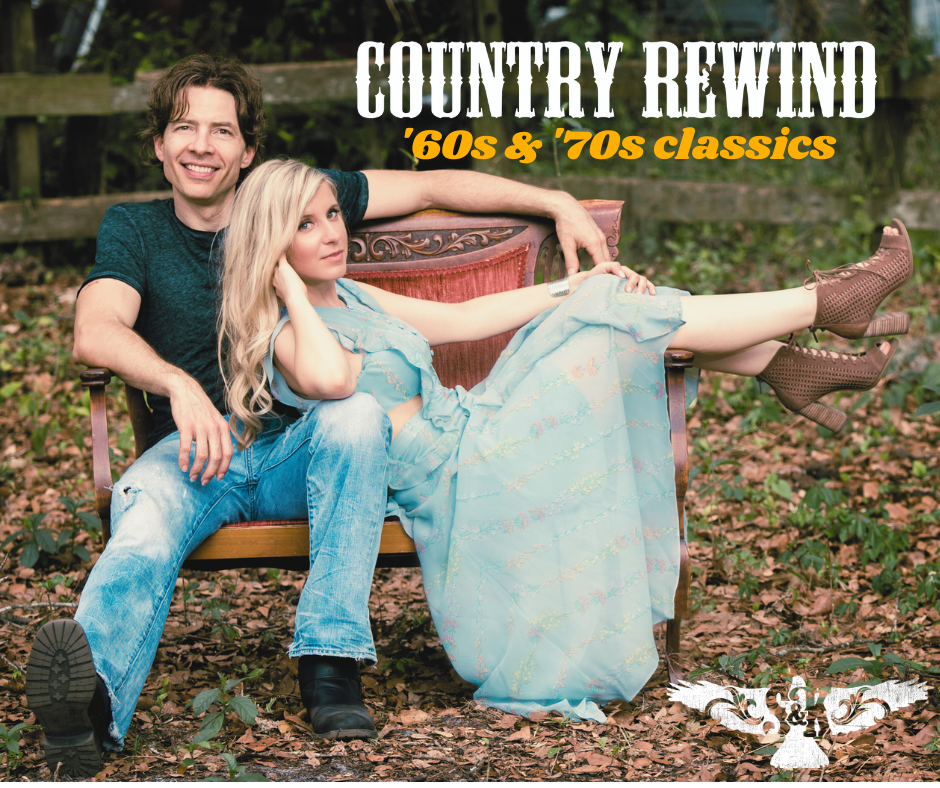 Nashville recording artists, Swearingen and Kelli, perform a nostalgic night of outlaw country music from the '60s and '70s. You'll hear songs by the greatest names in country music, including Merle Haggard, Dolly Parton, Loretta Lynn, Roger Miller, Johnny and June, Willie Nelson, Emmy Lou Harris, Waylon Jennings, and Glen Campbell. The duo has been featured on The Boot.com, The Daily Country, Cowboys and Indians, Red Line Roots, Mother Church Pew, and have shared the stage with Crystal Gayle and Kenny Rogers.
"Jayne Kelli finds her way to the heavenly highs of Art Garfunkel with a soaring and effortless soprano delivery, while AJ Swearingen displays his dexterity with Simon's well-ensconced guitar riffs." ~ The Capital Gazzette
"One of the most talented duos of today playing the music of one of THE most famous duos of yesterday" ~ Broadway World
"Simon & Garfunkel are channeled by Swearingen & Kelli" ~ The Tribune, Hendersonville
Videos
---
Photos
---