The long running female band sensation, Sweet Potato Pie welcomes new members. Best known for their distinct harmonies and diverse musical repertoire, the band intends to keep their trademark sound while innovating their show. Sonya Stead, who started the band in 2000 has spent 15 years with well-known banjo player Crystal Richardson
expanding the "sweetgrass" style in bluegrass, country and gospel markets.
Jamie Carter from Spartanburg, SC joins the female ensemble as a bass player and vocalist. Jaime attended East Tennessee State University to study Bluegrass, Old time and Country Music, with a concentration in Bass. She toured nationally and internationally with the ETSU Bluegrass Band and The Roys while in college. After graduation she returned home to South Carolina where she has been performing with various bands and playing R&B, Pop, country, and traditional roots music. Jaime's versatility and precision playing offers a strong underpinning for the Pie's dynamic picking.
After years of performing with Sweet Potato Pie on special occasions, Kevin Richardson will now tour with the band as a featured musician. Kevin is recognized in the industry for his dynamic Tony Rice style of guitar picking. His smooth velvety vocals blend with the Pie's sweet harmonies to create their signature sound. Performing professionally since 2000 with many top bands like Lou Reid and Carolina, The Larry Stephenson Band, Merle Monroe along with his own group Kevin Richardson and Cuttin' Edge, he brings a wealth of knowledge and experience to the band.
Sweet Potato Pie, featuring Kevin Richardson is set to deliver a fresh batch of toe-tappin' tunes. With Richardson's sizzle on the guitar paired with the Pie's sensational stage show, audiences are in for a treat!
"We were very very pleased. The group went over big-time, and was received very enthusiastically…" ~ Highland Arts Unlimited, Keyser WV
"This was our first ever bluegrass–well, they call it sweetgrass– and we weren't sure how our audience would respond. They loved every minute! Lots of applause and ovations from the audience and lots of energy, harmony, and interaction from the ladies. Crowd already wants them back! Multi talented! If you haven't had "Sweet Potato Pie", you have missed a real treat." ~ Stanly County Concert Association – Albemarle, NC
Videos
---
Photos
---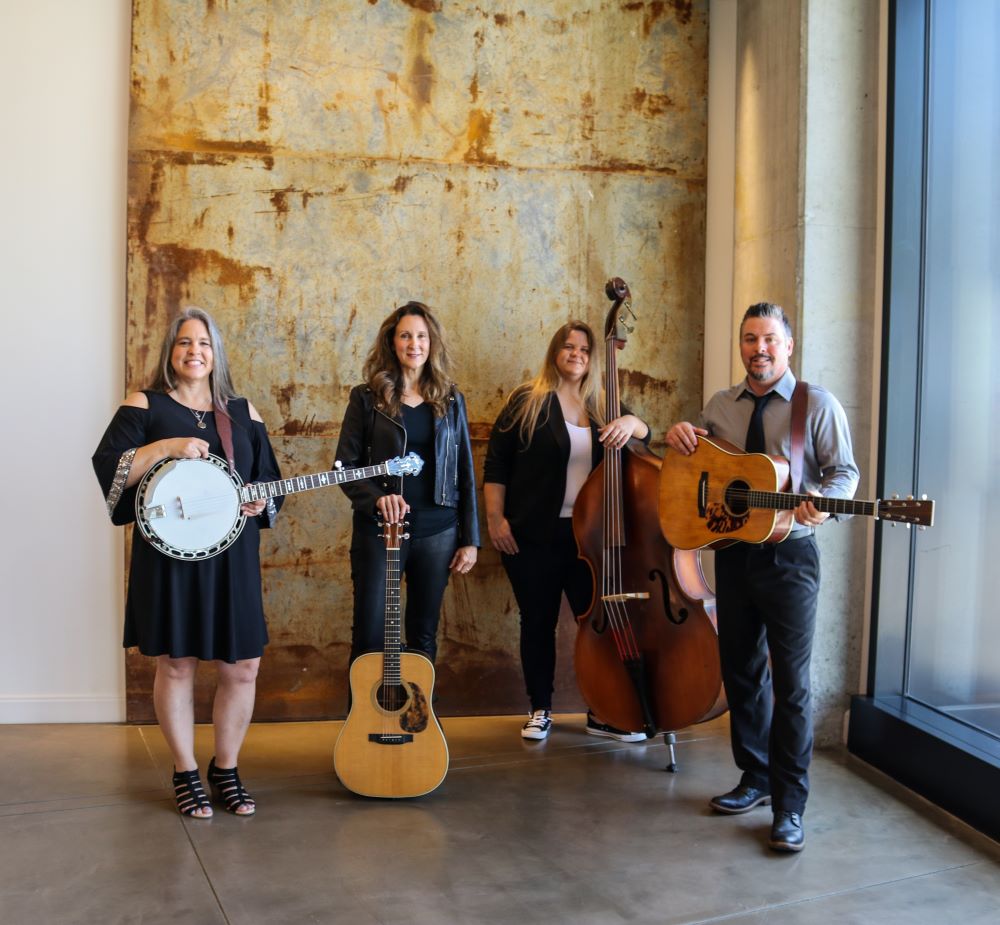 Downloads
---
General
Technical
Electronic Press Kit
Due to EPK file sizes, these can sometimes trigger anti-virus software flagging them as potential threats. If you receive an anti-virus warning when downloading, please disregard as all of our files are safe for download. Feel free to contact us with any questions or concerns.