The untimely death of John Denver in 1997 was a tragedy that was felt the world over. Such a void in the musical world left John's ardent fans demanding that his music survive. CBS television responded by producing a made for TV movie: "Take Me Home: the John Denver Story," in which Jim Curry's voice was selected as the voice of John Denver.
Jim Curry has now created the ultimate tribute experience, emerging as the top performer of John Denver's music today. Often performing with John Denver's former band members, Jim Curry's tribute is the first and only full-length John Denver tribute to headline in Las Vegas and has been celebrated nationally and internationally.
Demand for Jim Curry's incredible show led him to develop further material for optional symphony orchestra accompaniment. In an exclusive arrangement with renowned Grammy Award-winning arranger, composer, and conductor Lee Holdridge, Jim and Lee have re-created the symphony scores originally written for John Denver for the benefit of presenters with orchestral venues.
True, Jim Curry's natural voice has to be heard, but he also has to be seen to understand the pleasant coincidence that captures the natural essence of John Denver's persona and music. Curry's heartfelt delivery envelops the crowd as multi-platinum hits such as "Rocky Mountain High," "Annie's Song" and "Country Roads" fill the atmosphere. Superimposed with multi- media images of wildlife photos and videos, this is a show that truly fills up your senses.
"I think our audience was in good spirits after a sunny afternoon here, and when they were treated with a great performance, they really got into it. I could tell by the smiles at exit that everyone enjoyed themselves. They loved the music, of course, but I think they also recognized and appreciated Jim's respect for Denver's life and career. This was a great show for me to springboard into the 2015-16 season ticket sale that starts in just six weeks, so THANK YOU for that." ~ Ken Buell, Holstein, IA
"The John Denver Tribute with the Currys was a fantastic show. I cannot remember a time that everyone leaving was so happy and just raved about the show… I just want to repeat, the show was an overwhelming success with our patrons!" ~ Jill Jaquet, Peabody Auditorium | Daytona Beach, FL
Videos
---
Photos
---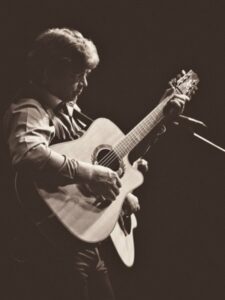 Downloads
---
Program
Technical
Review
Testimonials
Reviews
Cincinnati Pops
Electronic Press Kit
Due to EPK file sizes, these can sometimes trigger anti-virus software flagging them as potential threats. If you receive an anti-virus warning when downloading, please disregard as all of our files are safe for download. Feel free to contact us with any questions or concerns.