The Night Before Christmas Carol is a historically accurate and highly humorous holiday production by renowned Dickens Scholar, Elliot Engel. It takes place in 1843 on the night that Charles Dickens dreams up his idea for a ghostly little Christmas book that becomes world famous. As he composes his winter morality tale, the audience glimpses into the life of the real Dickens explaining his inspirations. Elliot Engel has crafted a work that complements most any holiday event schedule. Ideal for large, medium, and small venues alike, this one-man production has provided family entertainment for ages 8 to 80.
David zum Brunnen cleverly performs the role of Dickens and over seventeen Dickensian characters in this 75-minute performance. Critics say "David zum Brunnen, does it very well, indeed . . . zum Brunnen's performance is lively, physical and energetic." Even Charles Dickens own great-grandson, Cedric Dickens, chimes in with "David absolutely becomes my great-grandfather on stage!" Director Serena Ebhardt has honed this production into a spirited holiday present.
Videos
---
Photos
---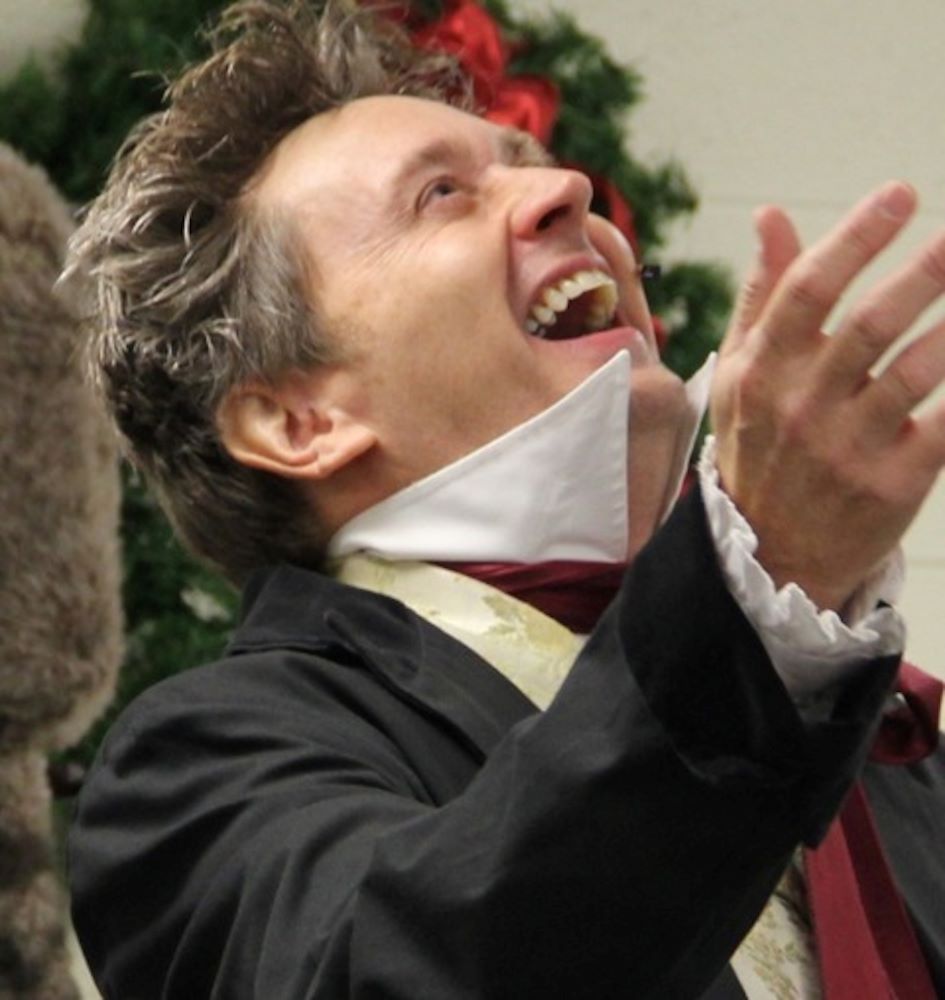 Downloads
---
General
Arts in Education
Program
Technical
Review
Electronic Press Kit
Due to EPK file sizes, these can sometimes trigger anti-virus software flagging them as potential threats. If you receive an anti-virus warning when downloading, please disregard as all of our files are safe for download. Feel free to contact us with any questions or concerns.