Pianist Jason 'Floyd' Coleman brings the timeless piano style of grandfather Floyd Cramer to a lineup of "Unchained Melodies" — the unforgettable songs of the '60s and '70s. Spanning the hits of Roy Orbison, Patsy Cline, Carpenters, Righteous Brothers, John Denver, Elvis Presley, and more, Jason's performance combines songs, stories, and vintage multimedia to take the audience on a piano journey down memory lane.
Plus, Jason honors his own musical heritage with a special tribute to grandfather Floyd Cramer, including personal stories and films of growing up with his "Grandad."
Song Selections Include:
Unchained Melody · Close To You · Only The Lonely · At Last · Yesterday · Music Box Dancer · Can't Help Falling In Love · Blue Bayou · For The Good Times · Crazy · Time In A Bottle · Bridge Over Troubled Water · It Was Almost Like A Song · and many more!
Three Configurations Available:
Solo Piano
Piano with String Ensemble
Piano with Symphony Orchestra
"We were all transported back to those wonderful years – truly comfort food for the soul." ~ Heritage Hall Theatre, Mountain City, TN
"His talent is amazing and the beauty of the music will take your breath away." ~ Dunn Center for the Performing Arts, Rocky Mount, NC
"…an immediate and long-lasting rapport with every age in our audience." ~ Alpena Community Concerts, Alpena, MI
Videos
---
Photos
---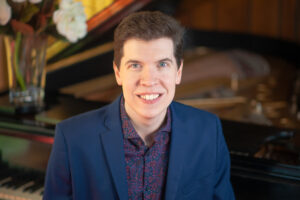 Downloads
---
General
Symphony News and Notes
Review
Concert Reviews
Recent Tour History & Quotes


Electronic Press Kit
Due to EPK file sizes, these can sometimes trigger anti-virus software flagging them as potential threats. If you receive an anti-virus warning when downloading, please disregard as all of our files are safe for download. Feel free to contact us with any questions or concerns.