ELISABETH VON TRAPP'S earliest memories are the sounds of music. Born and raised in Vermont, Elisabeth is the granddaughter of legendary Maria and Baron von Trapp, whose story inspired The Sound of Music. Singing professionally since childhood, Elisabeth has performed all over the world, enchanting audiences from European cathedrals to the Kennedy Center.
In gems there are diamonds, in wines champagne, and in singing there is ELISABETH VON TRAPP'S voice. It is as pure as Alpine light, soaring with effortless elegance from smoky depths of shadow to luminous arcs of sound. Her pure tones touch our heart's deepest secrets of love and loss, evoking joy and tears in the same breath.
Building on her famed family's legacy, Elisabeth has created her own musical style, at once ethereal and earthy, delicate and powerful. Listeners have likened her to Judy Collins and Loreena McKennitt. Critics have called her voice "hauntingly clear," "joyfully expressive, and "simply beautiful."
"Elisabeth Von Trapp's loving interpretations of these classic songs is a wonder to behold: charming, moving and exquisite. On a cold, snowy Midwest afternoon, hundreds of patrons flocked to this sold-out show – my regret is that we didn't have more seats for our patrons. We hope our Metropolis will become a regular stop for Elisabeth and the magnificent music she brings." ~ Joe Keefe, Metropolis Performing Arts Centre Arlington Heights, IL
"Before the concert is over, she will have the audience gasping with the sheer beauty of her voice." ~ The Boston Globe
"Her voice is hauntingly clear and her lyrics tender and romantic." ~ The New York Times
Videos
---
Photos
---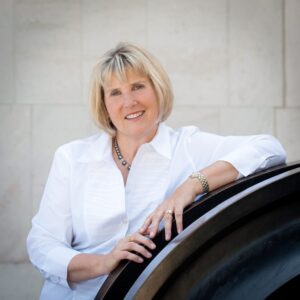 Downloads
---
Program
Something Good, TSORH (Program)
Home For Christmas (Program)


Electronic Press Kit
Due to EPK file sizes, these can sometimes trigger anti-virus software flagging them as potential threats. If you receive an anti-virus warning when downloading, please disregard as all of our files are safe for download. Feel free to contact us with any questions or concerns.
Review